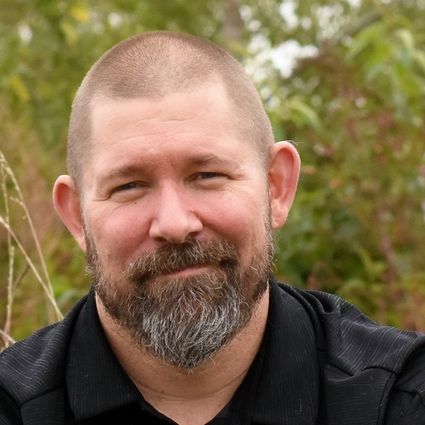 Damian Laymon
Realtor
Chat with me live!
A little about me
and why I love real estate
Specialties: Listing Agent - Buyer's Agent - Investment
As a high school teacher with over twenty years experience in the classroom, I have a passion for education and working with people to achieve their dreams. That desire and experience to help and guide people through one of the biggest and most important decisions of your life is what has brought me to Bluegrass Team.
I am a proud lifelong resident of central Kentucky, and love all things about the Bluegrass State. I'm proud to know this area, its history, community, natural beauty, and people. It's my love of Kentucky and connection to both our land and our people that gives me a unique ability to help to guide you through your real estate sale or purchase, whether it's as your primary residence, investment, or commercial property.
I am a graduate of Mercer County High School and the University of Kentucky, earning my Bachelors degree in Finance before returning to receive my Masters in Education. Since 2000, I've proudly served my community as an educator, teaching business, Web Development, and Computer Science courses in Mercer and Boyle counties.
In addition, some of the proudest moments in my life have been the opportunities to coach football, track and eSports for Mercer and Boyle County High Schools, and been part of seven state championships along the way.
Working alongside and competing against some of the best coaches in the state have shown me what the pursuit of excellence really means, and through their example, I've embraced that pursuit in everything that I do. That same pursuit of excellence is what brought me to Bluegrass Team. My love of helping people to realize your dreams, my love of this area, and my commitment to excellence makes me uniquely able to represent you. Call me today at 859-325-6956 to see how the Bluegrass Team is uniquely qualified to represent you.
Listings you'll love
with the expert advice you deserve
Our clients are awesome
and here is what they are saying
Ken Garcia is a true professional real estate agent and works hard for his clients. He's fair, honest and makes the home buying expense fun.
"Ann's knowledge, work ethic and expertise in her field are second to none! She made home ownership for me quick and effortless. From offer, to signing, she really went way beyond what any other realtor has done for me in the past. She even updated me daily on the progress of every aspect of the transaction. When there were problems, and there were a few, she knew what to do to take care of them. In my case, the broker was extremely slow to move. I contacted Ann. Problem solved! I highly recommend Ann Ford. She really cares about her clients. You just don't see that a lot these days."
bstislow7
Russell Springs, KY
Ken Garcia is extremely knowledgeable and works extra hard to help you with your real estate needs. You know you have Ken and his team working hard for you through the entire process. Ken has helped us sell and buy investment property for years, and we love his enthusiasm in getting the job done. Highly recommend Bluegrass Team if you need to sell or buy, you will not go wrong!
If you're fixing to purchase a home in your nervous about it I would highly recommend going with Ken. He makes everything seem like it's going to be OK, no matter what hurtles you come up against - he reassures you and helps you through it. After I purchased a home through Ken Garcia, I have recommended him to several other people - my stepmother worked with him during the process of trying to buy a home, my brother is working with him during the process of selling his home - Ken's definitely become the Alexander family realtor.
I just want to thank Ken Garcia as the Realtor and Brad Simmons, his assistant who I have known for years. Just coming in contact with them for the last couple of months, they have been the most gracious helpers I could have asked for. They have walked me through every step. Ken has called me and given me every minute of his time that I needed, and he has been most gracious as far as… giving me pointers, helping me to think of questions that I wouldn't have even thought of. This has been a wonderful experience for me to buy this home at my age. And I just thank them very much. They are great people to do business with. The deal with the house; the house wasn't even… I wasn't even expected to look at this house. I didn't even know it was for sale. I was not planning on looking at this house at all, didn't even know anything about it. And Ken takes me to the door, and I say, we're at somebody's house, we don't need to be here. And he said, "C'mon, we're going in, c'mon." And it's now my house.
Ken took me to this house and then he helped me negotiate – it was easy, it went through, he helped me with everything that I needed to know, how to ask, how to do things. It was very easy and yet it rewarding on my end. So I just thank them again.
Instead of simply listing your property in the MLS, the Bluegrass Team will get your property looked at by prospective buyers worldwide. They have lots of connections and they keep in touch with them. Highly recommend.
We live in Wisconsin and wanted to find a vacation home, closer to my family and to the college our son is attending. Finding an agent to work with us, being out of state and only available to come down on the weekends was challenging. Then we found Ken and he returned my phone call within minutes. He starting sending me information on properties. We started looking for property in Richmond, Kentucky in Feb 2015. After many weekends, and at least 100 plus miles in the surrounding counties, we finally in mid July 2015 found the home we wanted in Lancaster, KY and closed before the end of Aug 2015. Can't thank him enough for being so understanding with me. Thanks Ken.
Ken was awesome to work with! My house sold in 3 days!! Highly recommend him to anyone selling a house!! He handled all aspects of the selling process. Will use Ken's services again in the future! Thanks!
Very knowledgeable and confident realtor! Gave great advice on preparing my home for showings. Sold my home very quickly at a great price. When shopping for a new home, he pointed out lots of pros and cons for each home we considered. Went above and beyond! We would definitely use him again!
I was new to the area when we purchased our home. Ken was not only an excellent, responsive agent, he has continued to assist me with names of contractors and household helpers after the sale. When it comes time to sell my present property, I will be calling Ken!