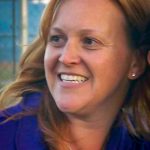 Mimi Johnson, Bluegrass Team
Realtor®
A little about me
Call or text me 859-310-2814. I can get you into any property in the state. It doesn't matter who's sign is out front - I will represent YOU and your best interests.
I love real estate - like really LOVE real estate. I love properties, the peoples' stories, and matchmaking. Real Estate truly is like matchmaking!
I bought my first home at 22 in Juneau, Alaska - this was back when we had local tv channels devoted to real estate listings and booklets of homes for sale inside every grocery store and diner. I would watch the channel every day to see the new homes came on the market and was a horrible breakfast date because I would pour over the home booklet while drinking coffee and imagining. Silly? Probably! Endearing? I guess - you tell me! 🙂
I have bought and sold homes, rentals, land and I have even built homes. I have bought and sold commercial real estate for myself.
So, that's my story. - I would love to help you write the next chapter to your story - whether it be a house, a farm, a fixer upper, land to build on, or an entrepreneurial dream, I would love to be your Realtor for Life.
I have had massive success with real estate - I can help you as well.
Call or text 859-310-2814.