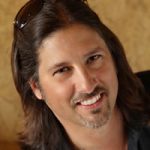 Ken Garcia
Realtor®
A little about me
Best Real Estate Agents in Kentucky --- Think all agents are created equally? Think again. Every member of your Bluegrass Team OWNS real estate – not just a home, but rental income, investment and commercial property. Does that make us better agents? Does this make us the Best Real Estate Agent in Kentucky? We think so – we 'eat our own cooking'. How would an agent who doesn't own their own properties understand the entire workings of property? We understand what you want and what you need in your investments and can help you find the best deal on the best property that fits your criteria and suits YOUR needs. call 859-494-5521 for Ken Garcia Best Real Estate Agents in Kentucky Ken Garcia voted one of the Best Real Estate Agents in the State of Kentucky. Call 859-379-5263 office or 859-494-5521 cell If you are buying a house or have homes and land for sale or real estate property in Danville, KY, Nicholasville, Kentucky or Lexington Kentucky, contact Ken Garcia of Bluegrass Team. 859-494-5521 cell or 859-379-5263 office. Ken and his partners have been buying and selling houses, also homes for sale, land 4 sale, farms, farm land and commercial property for 30+ years. Ken has been a full time Real Estate Agent since 1998. On our Danville, Kentucky and Lexington KY Real Estate website – www.BluegrassTeam.com, you can Search the Lexington, KY MLS – for Lexington Kentucky or Danville, KY homes for sale, or houses 4 sale in the surrounding metropolitan area including Versailles, Kentucky, Nicholasville, KY, Stanford, KY or the nearby Harrodsburg KY Real Estate and house market. Many estate homes for sale as well as other luxury homes and investment income property can be found for sale on our websiteBluegrassTeam.com . You can also Search the MLS and find Nicholasville, Jessamine County, Kentucky homes 4 sale in the area. Ken and his Bluegrass Team can set you up on an automatic search that will email you the new listings for Lexington or Danville Houses For Sale in Kentucky that meet your requirements. In addition, full service areas and specialties for Ken and his Bluegrass Team includes the Versailles Kentucky, Danville KY and Nicholasville, Kentucky real estate market. Ken can help you find any Lexington Kentucky houses for sale, whether they are to buy or for sale. Or search the MLS on your own for any of the surrounding areas including Frankfort, KY houses, Kentucky real estate, Nicholasville Kentucky property and Versailles, KY Homes for sale. It is simple, fast and free. This website, http://BluegrassTeam.com – is about Kentucky Homes and Land for sale, is your one stop shopping source for Kentucky real estate and Lexington KY houses for sale. Call Ken or one of the Bluegrass Team if you are needing a Lexington Kentucky or Danville, KY. Call Ken, the Best Real Estate Agent in Kentucky. What if you want to buy a home but not in the Lexington area? No problem. If you are needing to find a house or land for sale outside of these areas, Ken can put you in contact with other competent REALTORs across the state who specialize in Kentucky Real Estate For Sale – or if you are relocating out of state or even the country, Ken can refer you to a competent Licensed REALTOR to represent your best interests. If you are wanting to search for New Homes For Sale in Lexington Kentucky, click Search the MLS in the upper part of this online webpage BluegrassTeam.com. There are many Houses For Sale In Lexington Kentucky and Danville, KY – and Ken can help guide you to properties and land for sale that is right for you. When you think Lexington KY Real Estate, think Ken Garcia – the Best Kentucky Real Estate Agent 859-494-5521. Again, Ken and his Bluegrass Team can set you up on an automatic search that will email you the new listings for Lexington or Danville Houses For Sale in Kentucky that meet your requirements. Does this make us the Best Real Estate Agent in Kentucky? You will think so.
Our clients are awesome
"Ken Garcia is a true professional real estate agent and works hard for his clients. He's fair, hones
…
t and makes the home buying expense fun."
""Ann's knowledge, work ethic and expertise in her field are second to none! She made home ownership
…
for me quick and effortless. From offer, to signing, she really went way beyond what any other realtor has done for me in the past. She even updated me daily on the progress of every aspect of the transaction. When there were problems, and there were a few, she knew what to do to take care of them. In my case, the broker was extremely slow to move. I contacted Ann. Problem solved! I highly recommend Ann Ford. She really cares about her clients. You just don't see that a lot these days.""
"Ken Garcia is extremely knowledgeable and works extra hard to help you with your real estate needs.
…
You know you have Ken and his team working hard for you through the entire process. Ken has helped us sell and buy investment property for years, and we love his enthusiasm in getting the job done. Highly recommend Bluegrass Team if you need to sell or buy, you will not go wrong!"
"If you're fixing to purchase a home in your nervous about it I would highly recommend going with Ken
…
. He makes everything seem like it's going to be OK, no matter what hurtles you come up against - he reassures you and helps you through it. After I purchased a home through Ken Garcia, I have recommended him to several other people - my stepmother worked with him during the process of trying to buy a home, my brother is working with him during the process of selling his home - Ken's definitely become the Alexander family realtor."
"I just want to thank Ken Garcia as the Realtor and Brad Simmons, his assistant who I have known for
…
years. Just coming in contact with them for the last couple of months, they have been the most gracious helpers I could have asked for. They have walked me through every step. Ken has called me and given me every minute of his time that I needed, and he has been most gracious as far as… giving me pointers, helping me to think of questions that I wouldn't have even thought of. This has been a wonderful experience for me to buy this home at my age. And I just thank them very much. They are great people to do business with. The deal with the house; the house wasn't even… I wasn't even expected to look at this house. I didn't even know it was for sale. I was not planning on looking at this house at all, didn't even know anything about it. And Ken takes me to the door, and I say, we're at somebody's house, we don't need to be here. And he said, "C'mon, we're going in, c'mon." And it's now my house. Ken took me to this house and then he helped me negotiate – it was easy, it went through, he helped me with everything that I needed to know, how to ask, how to do things. It was very easy and yet it rewarding on my end. So I just thank them again."
"Instead of simply listing your property in the MLS, the Bluegrass Team will get your property looked
…
at by prospective buyers worldwide. They have lots of connections and they keep in touch with them. Highly recommend."
"We live in Wisconsin and wanted to find a vacation home, closer to my family and to the college our
…
son is attending. Finding an agent to work with us, being out of state and only available to come down on the weekends was challenging. Then we found Ken and he returned my phone call within minutes. He starting sending me information on properties. We started looking for property in Richmond, Kentucky in Feb 2015. After many weekends, and at least 100 plus miles in the surrounding counties, we finally in mid July 2015 found the home we wanted in Lancaster, KY and closed before the end of Aug 2015. Can't thank him enough for being so understanding with me. Thanks Ken."
"Ken was awesome to work with! My house sold in 3 days!! Highly recommend him to anyone selling a hou
…
se!! He handled all aspects of the selling process. Will use Ken's services again in the future! Thanks!"
"Very knowledgeable and confident realtor! Gave great advice on preparing my home for showings. Sold
…
my home very quickly at a great price. When shopping for a new home, he pointed out lots of pros and cons for each home we considered. Went above and beyond! We would definitely use him again!"
"I was new to the area when we purchased our home. Ken was not only an excellent, responsive agent, h
…
e has continued to assist me with names of contractors and household helpers after the sale. When it comes time to sell my present property, I will be calling Ken!"