DANVILLE KY. – The Danville Kentucky Micropolitan Area is once again being recognized for its economic development success.  Danville Kentucky Top Performing Micropolitans in US.  On Tuesday, the Danville Micropolitan Area was named by SITE Selection magazine as one of the top-performing micropolitan areas in the country for new and expanded business and industry projects in 2015.  What does this all mean?  jobs in Danville Kentucky and surrounding areas.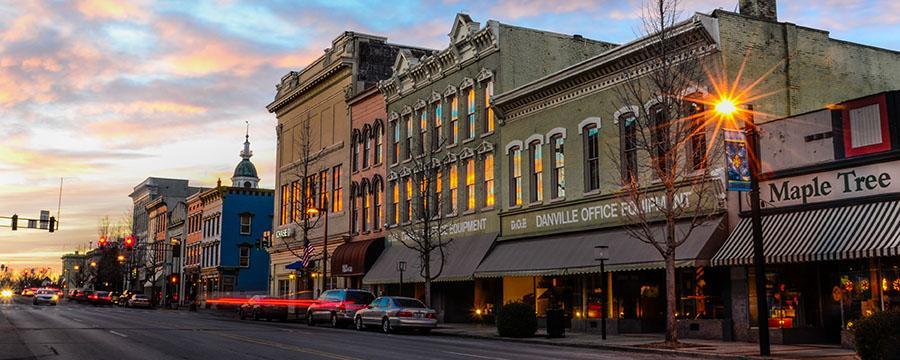 The Danville Micropolitan Area, which includes Boyle and Lincoln counties, earned its highest ranking in the history of this recognition:  No. 10 among 536 micropolitans in the U.S., jumping up from the No. 24 ranking in 2014. 
It ranked No. 2 among all micropolitans in the state of Kentucky, tying with nearby Somerset. Frankfort ranked seventh nationally and first at the state level.
"I am pleased that the Danville Micro's business development performance once again ranked it in the top tier of small-town communities in the country, and our effort helped the Commonwealth of Kentucky to take first prize per capita in SITE Selection's 2015 Governor's Cup competition," said Danville-Boyle County Economic Development Partnership President and CEO Jody Lassiter.
In the industrial sector last year alone, there were three projects completed; and six projects announced in 2015 are still in progress.  Total investment in industrial projects was more than $25 million and 284 jobs were created. Of the nine industrial projects started last year, five were expansions and four were new projects.
"Given the total number of successful projects with which we worked as a team, not just those qualifying for SITE Selection's consideration, 2015 was one of the best years yet for our community's economic productivity," Lassiter said.
Qualifying projects include Pitman Creek Wholesale LLC,  Meggitt Aircraft Braking Systems Kentucky Corporation, TransNav Technologies, Inc., Wilderness Trail Distillery, and Stanford-based Lincoln Manufacturing.  
SITE Selection, an Atlanta-based publication, has rated the states annually since 1978. The ranking is based on a state's total number of qualified projects as tracked by Conway Data Inc.'s New Plant database.  Qualified projects include those that meet at least one of three criteria:
Involve a capital investment of at least $1 million,

Create 50 or more jobs, or

Add at least 20,000 square feet of new floor space.
Corporate real estate analysts regard the rankings as an "industry scoreboard." The magazine's circulation base consists of 48,000 executives involved in corporate site selection decisions.
In addition to the Governor's Cup, SITE Selection recognizes top metropolitan and micropolitan areas for their economic development successes.  Danville Kentucky Top Performing Micropolitans in US.
Other top-performing Kentucky micropolitans included: Bardstown (No. 13); London (No. 22); Madisonville and Paducah (tied at No. 39); Campbellsvillle, Glasgow, Mayfield, Maysville and Mt. Sterling (all tied at No. 73). 
 Lassiter commented further on the micro rankings:  "What a demonstration of our 11-county Kentucky Crossroads Regional Economic Development Coalition's business climate that three communities in the area were ranked as top micropolitans for business development!"
To view the SITE Selection rankings, click here.
For more information on the 2015 Project Activity list for Danville and Boyle County, visit www.betterindanville.com/pages/PerformanceDashboard.
go to "Your Perfect Property" at  https://bluegrassteam.com/homefinder/ – it only takes a few seconds to fill out your needs and wants and we will start sending you properties that meet YOUR criteria.
You'll be 1st to know about properties – It's like a sneak peek – before they hit the market – sent right to your inbox.