Will I find a Job if I move to Kentucky?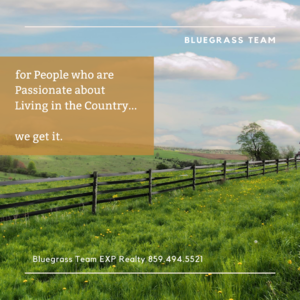 Kentucky has jobs…
Kentucky? on purpose???? Yeah, I've heard it – I used to live there too… so I understand your friend's mentality – some people in NY and NJ think they are on the island of opportunity and the rest of the country is a fly-over zone.
Here are some facts:
#1 sold car in America – Camry = made here
#1 Truck in America – Ford = made here
1 of the best-selling sports cars in the world – Corvette = made here.
Here are some KY companies:
Humana Insurance = $37B revenue
Yum! Brands (KFC, Pizza Hut, Taco Bell) $12.6B revenue
Brown-Forman (spirits) = $12B company
Ashland Oil = $6.5B revenue.
source: http://www.lanereport.com/5964/2012/05/kentuckys-largest-publicly-held-companies/ and http://www.inc.com/inc5000/list/2013/state/ky
Kentucky's Top Employers:
Fort Campbell City Offices (Fort Campbell) 23,227
United Parcel Service 18,398
Uk Healthcare Clg Dentistry Lexington 14,000
Cincinnati International Airport-CVG (Hebron) 12,682
University of Kentucky 12,430
Humana Inc. (Louisville) 10,000
UK Chandler Hospital (Lexington) 10,000
Norton Hospital Behavioral Louisville 10,000
Cualquier Lavado Sa De Cv Hopkinsville 9,000
Ford Motor Co 8,745
St Elizabeth Healthcare Edgewood 8,246
Norton Healthcare 7,783
Humana Inc. 7,458
Toyota Motor Manufacturing 7,400
UPS Worldport (Louisville) 6,500
GE Consumer & Industrial (Louisville) 6,000
Jewish Hospital Healthcare 5,907
GE Consumer & Industrial 5,000
Kroger Co. 5,177
source: https://livability.com/ky/careers-opportunities/kentuckys-top-employers
Why Kentucky? Top 10 Reasons for Locating a Business in Kentucky http://www.bluegrassteam.com/blog/why-kentucky-top-10-reasons-for-locating-a-business-in-kentucky.html